Hi all, not very active on air these times, I could even switch on the TRX and again enjoy some TEP propagation yesterday on 6M...
Some ZS stations again, I heard a Z2 beacon, and in backscatter I could work EA6SA from Balearic Isls (new one on 6M ! #45)

+ EA1DR who called me...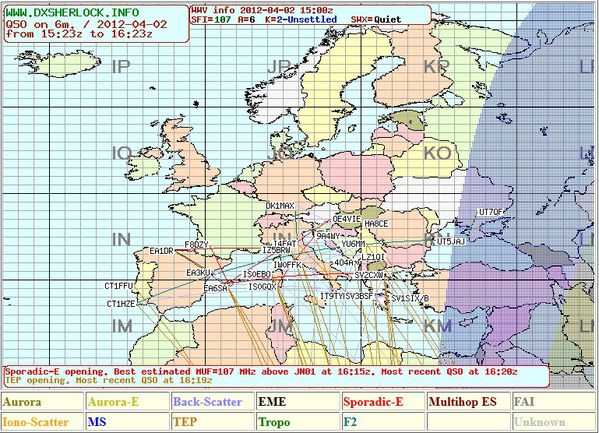 The magic band season seems to start early !

Chris F8DZY